Hello and welcome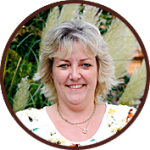 We would like to invite you to pay us a visit at Culliford House, Residential Care Home, have a look around the home and have the opportunity to speak to our staff and residents.
We would appreciate it if you could make an appointment to arrange a mutually convenient time to ensure that either myself, my deputy or one of my senior staff members are available to personally show you around the home and answer any questions that you may have.
We look forward to welcoming you at Culliford House in the near future.
Suzanne Jackson
Mission Statement
Our aim is to respond sensitively to the needs of each resident and their family. We are committed to providing the highest standards of Residential & Social care in a safe, comfortable and stimulating environment, where individuality is recognised and ensuring a person centred approach is adopted.
We encourage each individual to reach their full potential by promoting independence, freedom of choice and enjoying a good quality of life. In order to deliver and promote a high standard of care, we as a home are committed to on-going staff training and professional development and maintain good staff retention, ensuring Culliford House is an enjoyable place to live and to work.