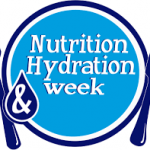 Nutrition and Hydration week sets out a challenge to us as care providers to ensure we're optimising opportunities to promote nutrition and hydration for all our residents.
From reviewing our policies, to signing up to the 10-step commitment to good nutrition, checking our MUST scores, food and fluid charts, gathering resident feedback, tasting sessions and good awareness raising, the week can be of real benefit to all.
In general, the theme of the week goes:
Big Breakfast Monday (the most important meal of the day)
Snacky Tuesday (understanding the value of snacks between meals and at supper)
Wednesday – Afternoon Tea
Thirsty Thursday (try out some different cordials or spritzers)
Fishy Friday
Smoothie Saturday
Sundae Sunday.
We will use the feedback from the residents and incorporate this into our meal planning for our spring menus.
All are invited to attend our
Worldwide Afternoon Tea
on Wednesday 14th March 2.00pm – 4.00pm