Sonia Walton – Housekeeper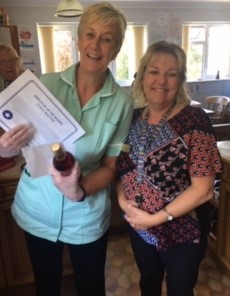 Sonia has Embraced her role as Housekeeper in the last few months and especially during this current pandemic. Sonia is passionate in ensuring that the environment is clean, safe and is always promoting an Environment that is high quality. Sonia will always cover to maintain standards within the home and is always flexible to meet the needs of the service. Sonia is always coming up with new ideas and suggestions to improve service delivery in relation to the environment during this pandemic.
Sonia maintains a consistent professional approach towards her colleagues, Residents and relatives at all times and is passionate that all residents should live in a gold standard home!