Since March, we have been closed to visitors which has enabled us to effectively shield our residents and keep them safe. We appreciate how exceptionally difficult this has been for both residents and relatives not to see loved ones over the past few months and we want to thank you for your on-going understanding.
On the 3rd August we introduced garden visits with an appointment and therefore current restrictions will still apply. Booking of these visits is essential and we advise you to continue to book your visits in the usual way. It has been lovely to see families reunited, albeit at a distance.
Our priority continues to be preventing the spread of Covid-19 and maintaining the safety and well-being of our residents, their visitors, and our staff. We hope you will understand that by permitting even restricted visiting in this way we cannot guarantee that the risk of infection is removed completely, but by following these measures, we can significantly minimise that risk.
I would also like to reassure you that our processes remain in place to protect everyone in our care.
COVID-19 Management Information
We do now have a dedicated page on our website which will give an overview of our on-going COVID-19 management.
We also want to thank our staff at Culliford for their continued commitment in delivering compassionate care in these difficult circumstances. Staff will continue to use PPE and wearing face coverings. During this current heatwave we are very aware of the challenges staff face whilst wearing PPE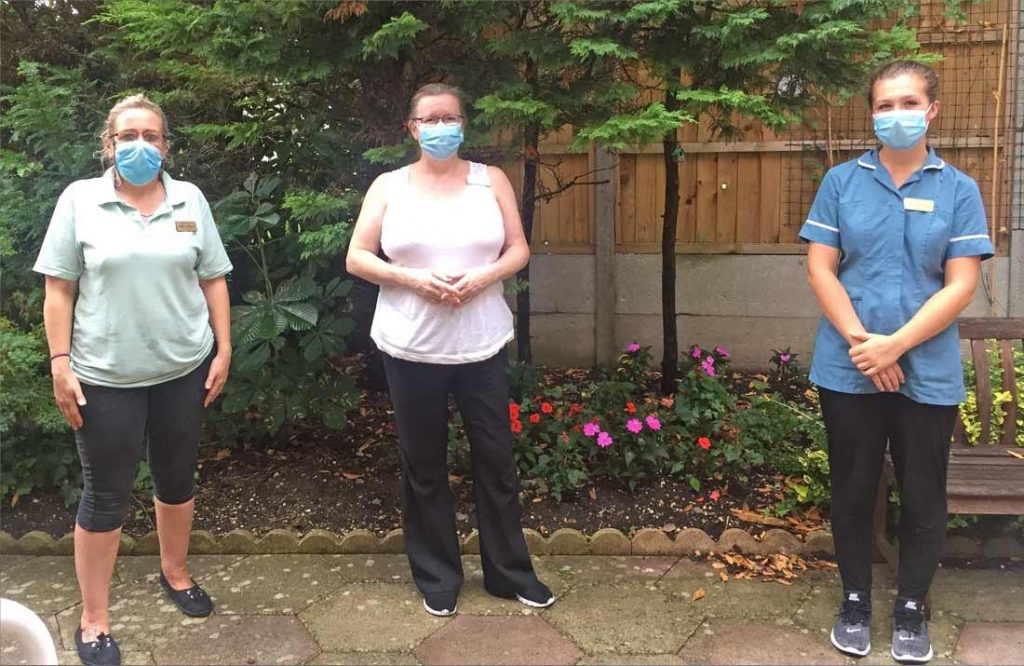 Information will continue to be available on our website: www.cullifordhouse.co.uk, via email, our Facebook page and sending out electronic newsletters via mail chimp. If you would like to sign up to receive news, please follow our link on our website.
If you have any queries regarding our management of Covid-19, you can email jeanette.acourt@cullifordhouse.co.uk
So What have we been up to this week!
Crafting
We have been very creative this week creating some lovely pictures using knives and forks to create texture and making our own summer bunting.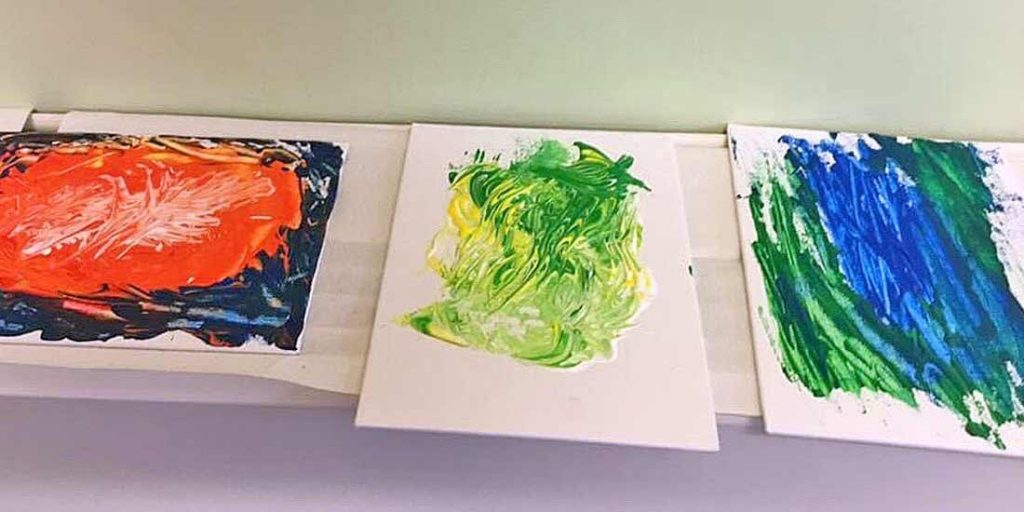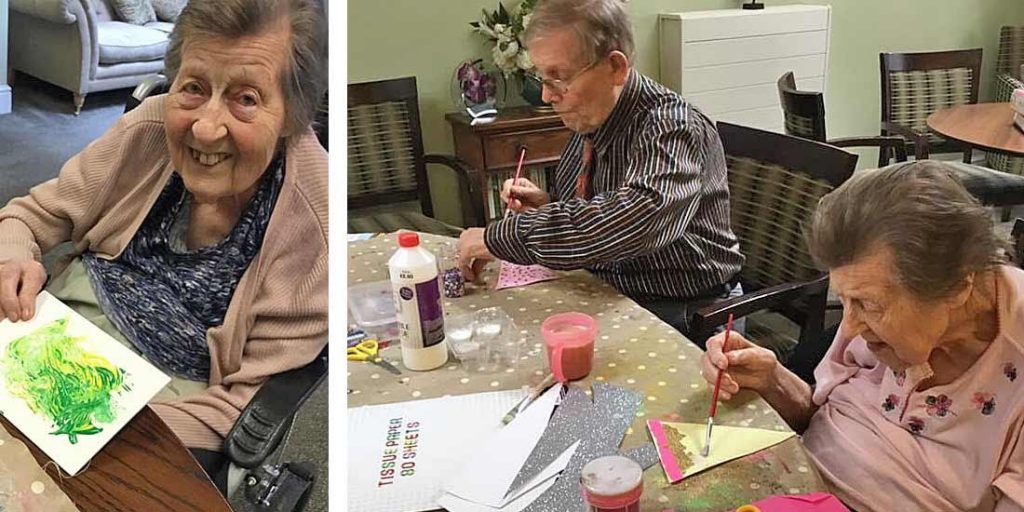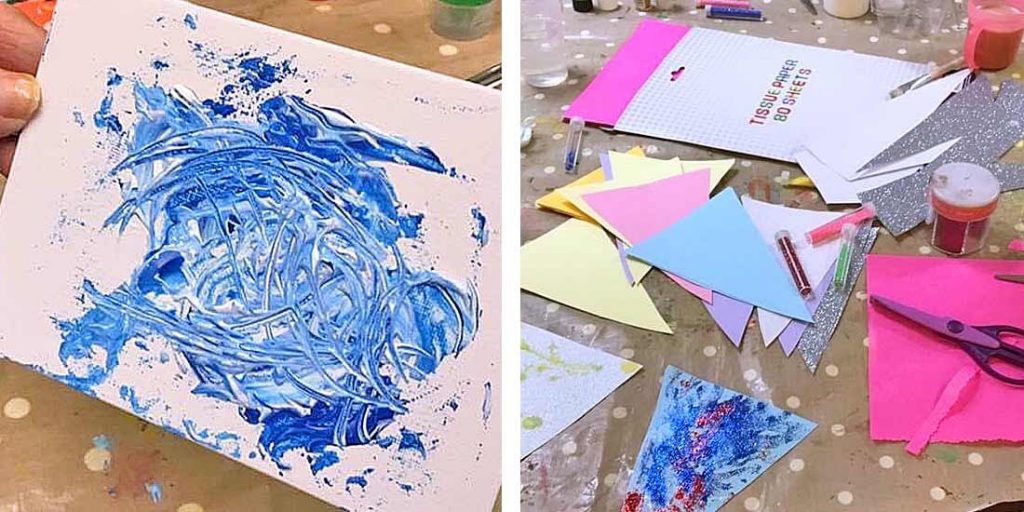 Virtual Choir
Our choir was in fine voice despite the heat on Wednesday. Thank you once again to our choirmaster Paul cheater.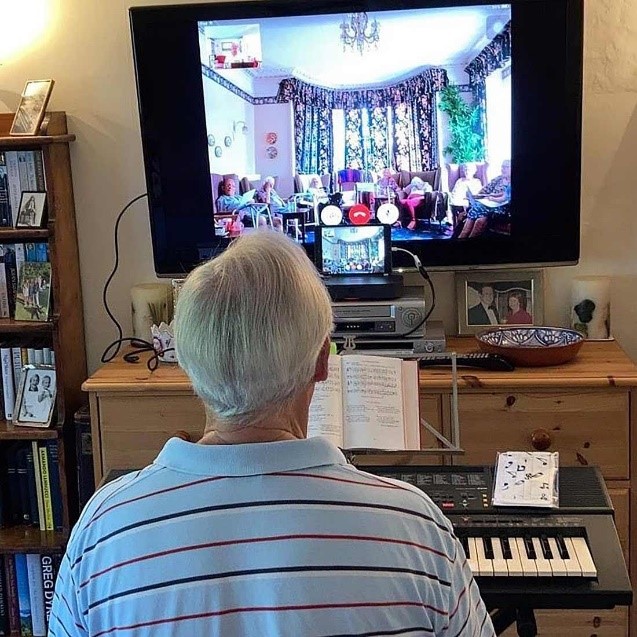 Employee of the month – Pete Hassell Care Assistant
Pete has gone above and beyond lately in his role and has covered an enormous number of shifts and is always flexible to meet the needs of the service. Pete has recently come up with new ideas and suggestions to improve service delivery especially in relation to night care needs and has nearly completed his NVQ qualification. Pete maintains a consistent professional approach towards his colleagues, Residents and relatives at all times and is a good all-rounder!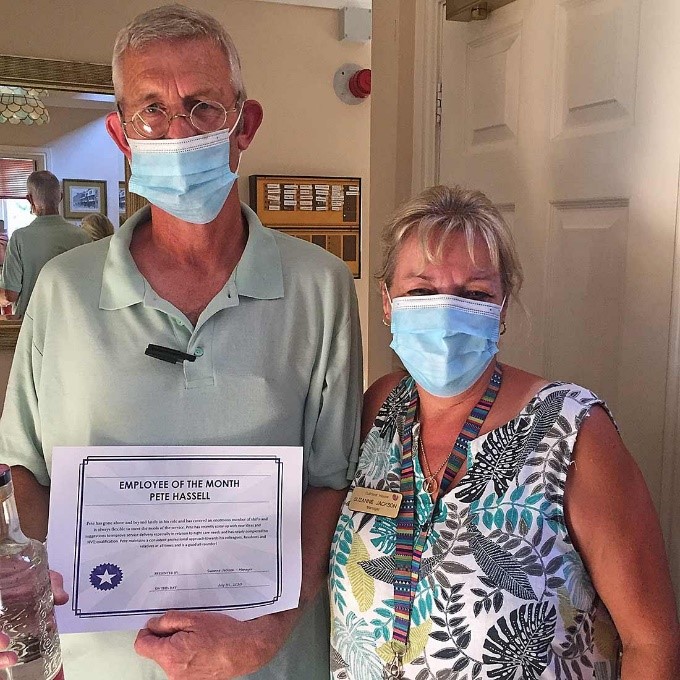 And finally, John has finished his summer jigsaw puzzle ahead of time. Well done John.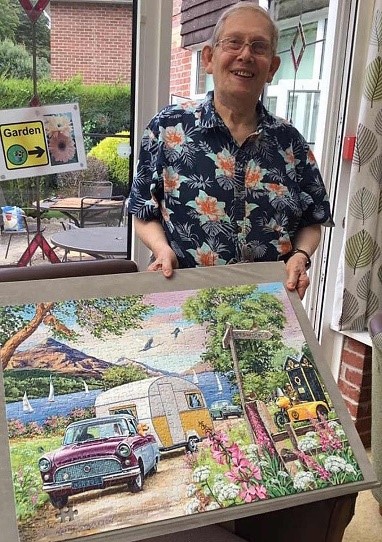 Take care and keep safe
I will continue to keep you updated every fortnight with what we've been up to and any new Covid19 information and updates.
Jeanette A'Court
Quality Manager