We are delighted to let you know that we are now able to ease some of the visiting restrictions currently in place at Culliford House.
From Monday 22nd June it will be possible for you to arrange an open window visit with your relative or friend by pre-booking a visit appointment directly with the Home.
Our priority continues to be preventing the spread of Covid-19 and maintaining the safety and well-being of our residents, their visitors and our staff. We hope you will understand that by permitting even restricted visiting in this way we cannot guarantee that the risk of infection is removed completely, but by following the measures described below, we can significantly minimise that risk.
We will arrange for you to see and talk to you relative or loved one through an open window in the conservatory. We will ask you to maintain a two-metre distance from the window and request that you wear your own face covering.
For the time-being we cannot offer window visiting without an appointment or visiting within the building itself, and therefore current restrictions will still apply.
How to arrange a visit
You should telephone the home to book a visit
Visits will be for a maximum of 30 minutes and limited to two visitors from the same household
We aim to ensure all our residents receive a visit wherever possible and so the number of pre-bookable visit times may be limited
If you arrive late for your pre-booked visit, the length of your visit will be reduced to ensure that other visits can go ahead on time
If you decide to cancel your visit, please let the Home know as soon as possible
All visitors must wear their own face covering when visiting and maintain a 2-meter distance
We request that you do not visit if you are unwell or if any members of your household are self-isolating
If your relative or loved one is cared for in bed and does not have a bedroom on the ground floor, we will do all we can to facilitate a visit in exceptional circumstances, otherwise this may not be possible until visiting within the building is permitted.
Social bubbles
Unfortunately, given that our residents are categorised in the most vulnerable group at Culliford we are classed as a group living environment, the recent announcement about creating a social bubble cannot yet apply to our home. This is because for one person to explore these new freedoms risks everybody at Culliford House.
I do hope you welcome these first steps towards visiting; but if you have any questions or concerns whatsoever, please do not hesitate to get in touch.   Thank you in advance for your patience and on-going co-operation.
Testing for staff and residents
The whole home testing programme for all residents and staff took place over three days last week. As I mentioned last week testing both residents and staff means, those who test positive can be isolated, reducing the number of people who can spread the virus and protecting the most vulnerable. It also helps to build up a strategic understanding of the prevalence of the virus in local areas and the sector as a whole.
We are pleased to announce that the full set of test results are back and all have all been negative.
If you have any queries regarding our management of Covid-19 you can email jeanette.acourt@cullifordhouse.co.uk
Your Feedback is important to us
Last week I sent out quality assurance questionnaires. We thank you for taking the time to provide feedback about our service. If you are able to return any completed questionnaires by 29th June, this would be much appreciated. Where possible, please use email: jeanette.acourt@cullifordhouse.co.uk. Thank you.
What have we been up to this week!
Crafting
We've been busy decorating salt dough tiles, as you can see the results are brilliant and very eye catching. We have some very creative talent at Culliford!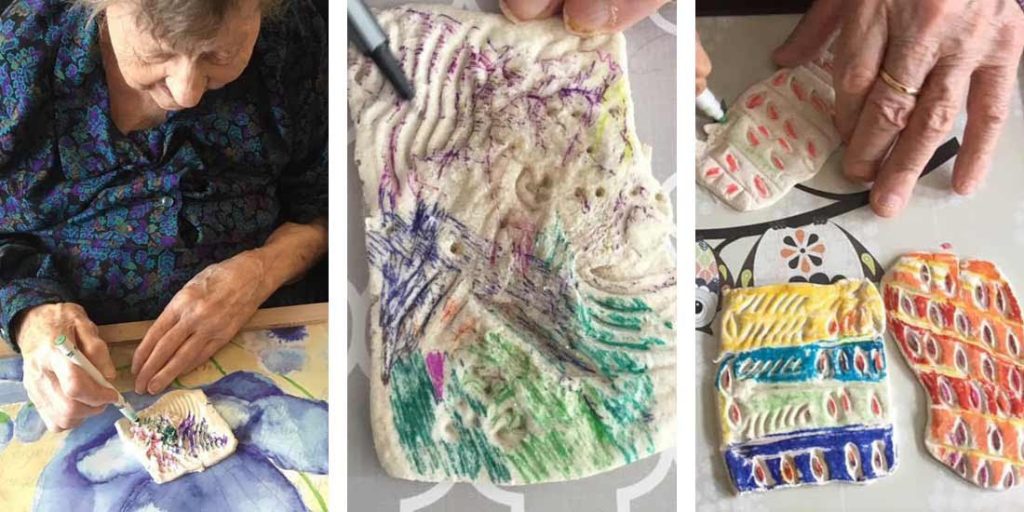 Keeping connected
Thank you to Ray and Pam for sending in a selection of short story books for our book club. Our residents would love to receive a written short story from adults/children/grandchildren, any topic or idea, so please do send them to us.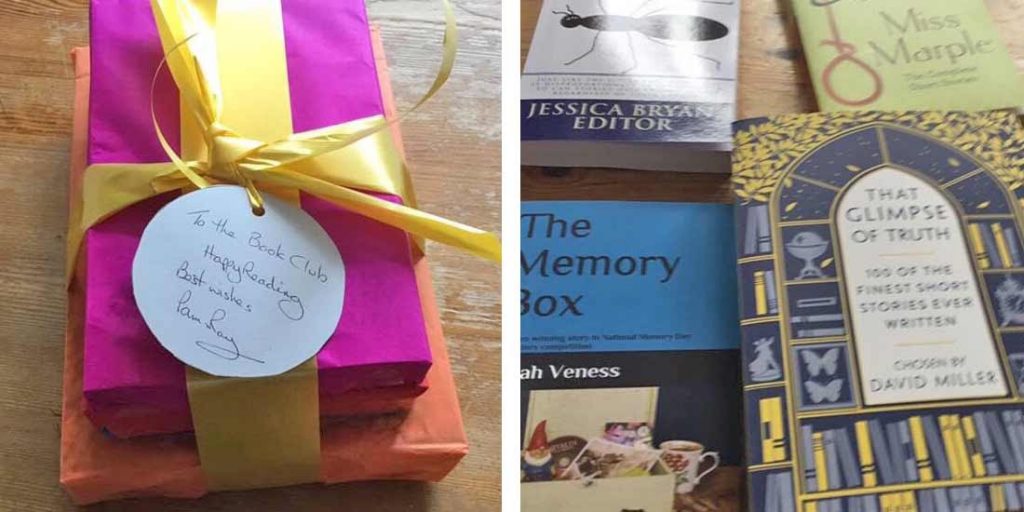 Facebook Live singalong – we invite you to join us on Wednesday 24th June at 2.30PM on Facebook, for our Tribute to Dame Vera Lynn.
She was the Forces' Sweetheart whose songs helped raise morale in World War Two. Her voice lifted spirits during the darkest hours and even during these unprecedented times. It would be lovely to come together in song and in celebration of her life.
Take care and keep safe
Jeanette A'Court – Quality Manager