As we enter our fourth month of Lockdown and begin to see the national easing of restrictions, we are still not in a position to open our home for relatives to visit their loved ones. We are awaiting new government and local guidance around this and will be sure to update you all as soon as we can resume visiting albeit in a different way than before. Hopefully, we will see the return of this warmer weather which might allow visits to take place in our garden. But in the meantime, please note that during spells of hot weather, we will be facilitating window visits by opening the patio window in the dining room. Booking of these visits is essential and we advise you to continue to book your visits in the usual way.
Should your loved one become acutely unwell or be approaching their final days of life we are able to accommodate essential visits. In these circumstances we can allow up to 2 relatives from the same household at any time to visit subject to the following arrangements:
Hands must be washed before coming into the Home
Temperature must be taken by the Head of Care or Senior Carer before coming into the home and this must be below 37.8C.
Relatives must be open and honest and inform the Home if they have been isolating or symptomatic in the previous 14 days.
You will need to wear the appropriate PPE during the visit. A donning and doffing station for this will made available in the front porch.
We continue to work as safely as possible to minimise the likelihood of the virus entering our home. Our isolation period for any new admissions from hospital remains at 14 days irrespective of a negative test result in hospital prior to discharge. This is based on the current Gov.UK information and guidance.
With the ongoing help and co-operation of all our relatives, visiting professionals, contractors and staff, we are managing to keep all our residents safe and well and free from the COVI-19 virus.
Thank you
We also want to thank our staff at Culliford for their continued commitment in delivering compassionate care in these difficult circumstances. Staff will continue to use PPE and wearing face coverings. During the current heatwave and into the summer we are very aware of the particular challenges staff face whilst wearing PPE.
Living well
Janet and Stephanie, our Living Well team continue to provide a varied programme providing things to do, including art and craft, baking, games and puzzles, gardening and facilitating keeping in touch with loved ones using Skype and Facetime.
So, what have we been up to this last week!
Sharing memories of Dancing
We enjoyed watching video clips of different dances, these included the jive, twist, square dances, more formal dances and the Mississippi dip. Sandra shared her fond memories of going to the Weymouth pavilion for dances.
Tribute to Dame Vera Lynn
On Wednesday we paid tribute to the life of Dame Vera Lynn. She was the Forces' Sweetheart whose songs helped raise morale in World War Two. Her voice lifted spirits during the darkest hours and even during these unprecedented times. I do hope you were able to join us on our live Facebook singalong and join in with some of her most memorable songs. Everyone was in fine voice and it was lovely to come together in song and celebration of her life. This was followed by a high tea! All enjoyed the Pimm's and the scones were delicious.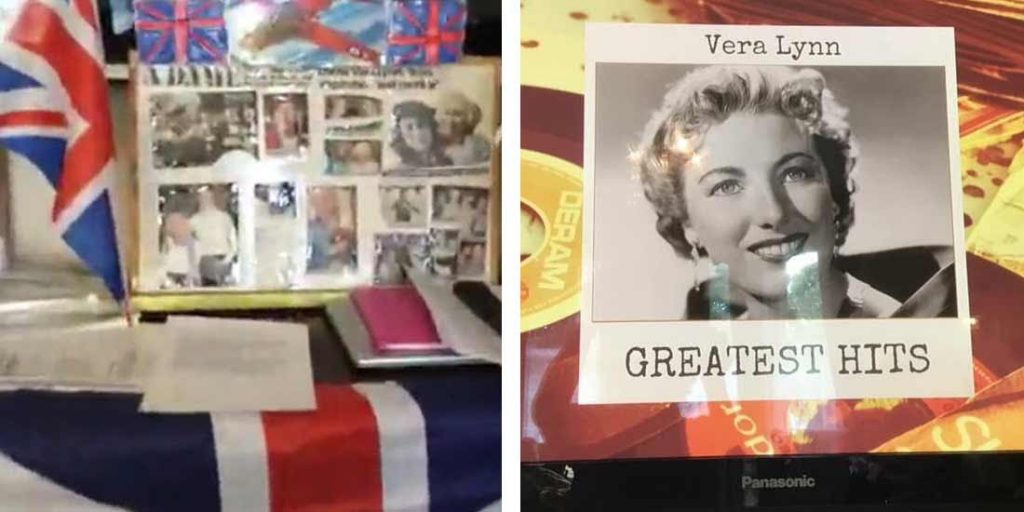 You can still watch our tribute to Dame Vera Lynn by visiting our Facebook page
And finally, over the last few weeks John has been working on completing his model of a red arrow. His patience has paid off and is delighted with the result.Well done John!
Take care and keep safe
Jeanette A'Court – Quality Manager