Delightful Ratings from CQC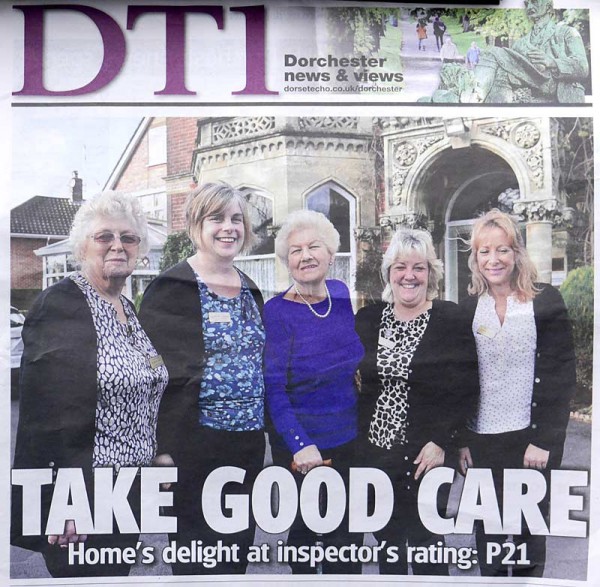 Staff and residents at Culliford House are over the moon after the home was rated good across the board in its latest CQC inspection.
The report from the inspectors praised a number of areas, including the way residents were involved in the running of the home, training of staff and the activities that are available at the home.
Culliford House is very much a family operation as it has been owned by Rita Moors for more than 30 years and is run by daughter Suzanne Jackson as manager.
Suzanne said that it was important to celebrate homes that were doing a good job in the current climate and she was delighted that the good work they have been doing was recognised by the CQC.
She said the long serving management team and staff had all contributed to the success.
Rita, 82, who has lived in Dorchester all her life, said: "It's a proper family home."
Marnie said one of the most telling comments from the inspectors was when she asked if he would put his mother in their home and he said he would.
Quality manager Jeanette A'Court said: "Because it's their home we do involved the residents in things that concern them about the home and have regular meetings. "We have also got residents on the health and safety committee and they contribute to meetings. "It's an active home as well and we have lots of activities that people get involved with."
The inspectors report said one resident told them: "The staff look after me well, I feel involved in what happens here and know that I am listened to."