We are committed to ensuring that we keep all our residents and staff as safe as possible. As a preventative measure, we suspended window and garden visits on the 15th September due to the increasing infection rates.
Following the announcement of the Adult Social Care winter plan by the Government, we want to reassure you that we have taken the key points of this document around care home visiting rules, which will enable us to take a different approach.
Summary of Key points include:
The Government are to use a new dashboard system to monitor infections to help inform where measures should be imposed
Visits can be immediately suspended if advised by the local Director of Public Health
A tailored approach to be taken with care home restrictions, rather than a blanket rule
To limit Risk, where visits go ahead, this should be limited to a single constant visitor, per resident, wherever possible. This is to limit the overall numbers of visitors to care home and the consequent risk of infection
Visits can take place outside, or in a well ventilated dedicated visiting area.
We are very aware the impact the lockdown has had on everyone. Family play a large role in the well-being of our residents in supporting them to maintain their physical and mental well-being. Therefore, we will be introducing an Essential Family Carer visiting arrangement which, is in line with Government and local public health guidance.
We recognise that by introducing a designated Essential family carer may feel controlled but at this present time we need continue to manage the risk of infection from COVID-19 and the balance of maintaining contact with your relative.
Once the Designated Essential Carer has been identified we will be implementing additional measures. These include:
Agree and consent to having a weekly COVID-19 test at Culliford and have a negative test prior to visits.
Agree to comply with our Infection prevention and control measures.
Visits will be limited to a 1 hr slot once a week
I will provide further information next week outlining what to expect from your first visit. Marnie Moors our Deputy Manager and I have been contacting family members to discuss these new arrangements and we will continue to do so over the next few days.
COVID-19 Management Information
We do now have a dedicated page on our website which will give an overview of our on-going COVID-19 management.
Information will continue to be available on our website: www.cullifordhouse.co.uk, via email, our Facebook page and sending out electronic newsletters via mail chimp. If you would like to sign up to receive news, please follow our link on our website.
You can also now follow us on Instagram @ Cullifordhouse
If you have any queries regarding our management of Covid-19, you can email jeanette.acourt@cullifordhouse.co.uk
In Memory of Rita Moors
Sadly, it's been a year since the late proprietor Rita Moors passed away. In her memory, her Grandson Kieran Moors has made a beautiful wooden bench that staff have kindly donated to. A great tribute for a wonderful lady who is very much missed.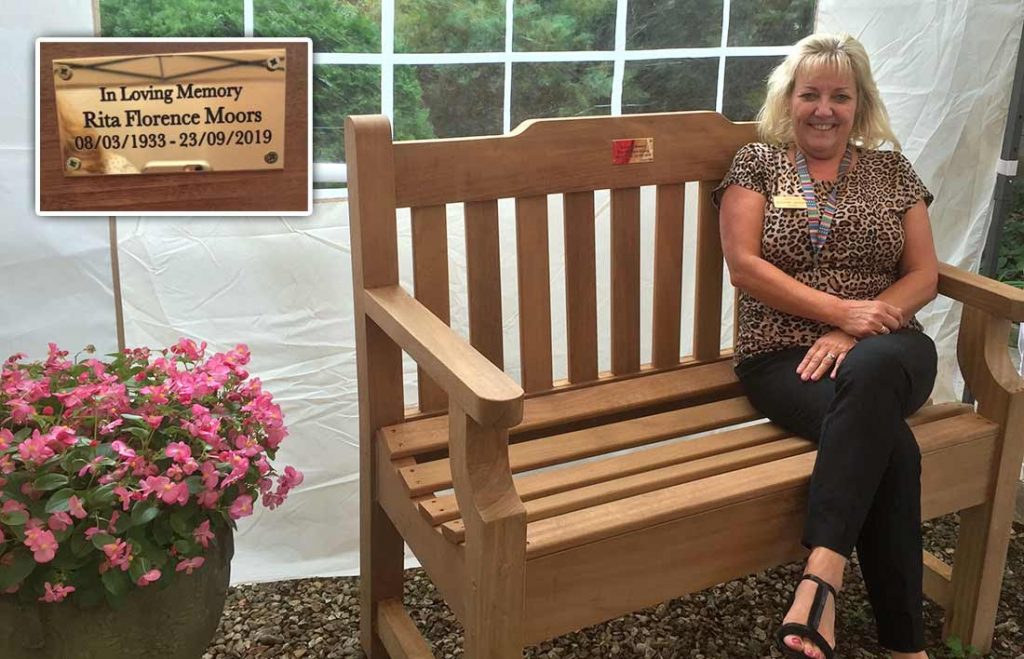 So, what have we been up to this week!
Art Session
On Tuesday we prepared our canvas for our Autumn collage. Great enthusiasm shown by all, especially when creating texture!!!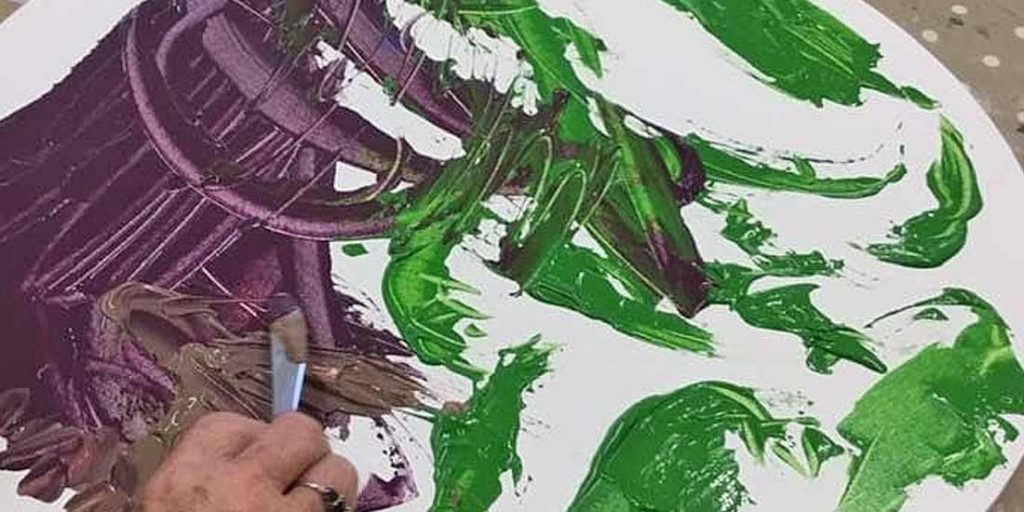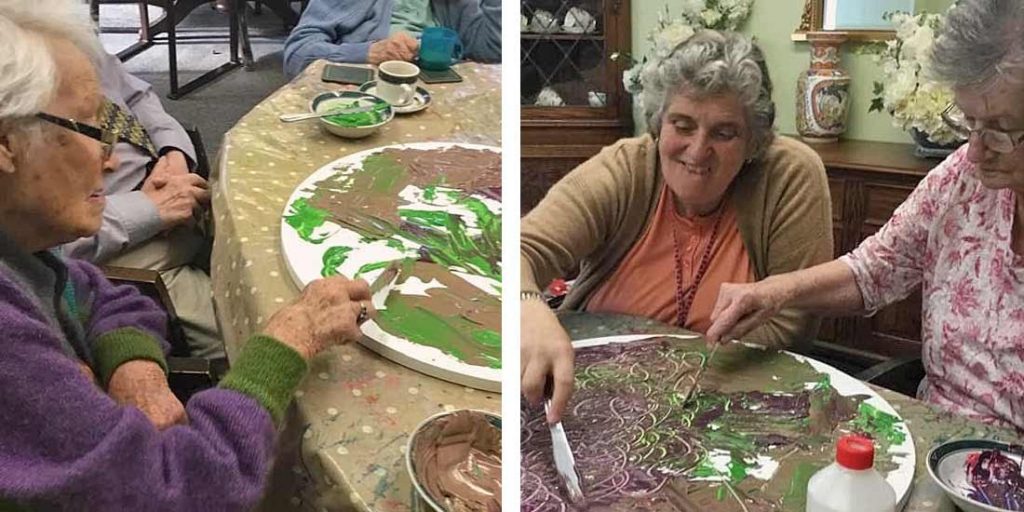 Eyes Down!
On Wednesday we all had great fun playing Bingo. Lot's of winners, laughter and smiles all round.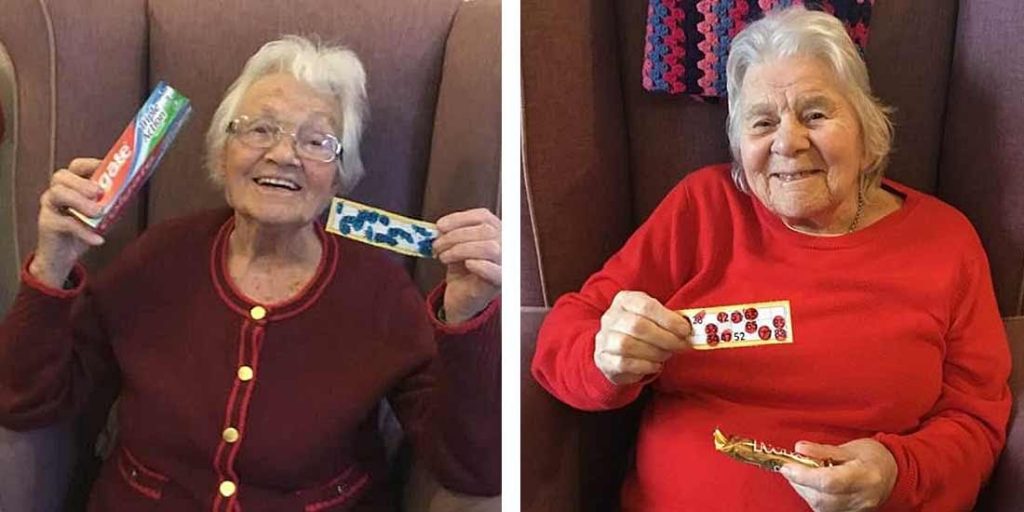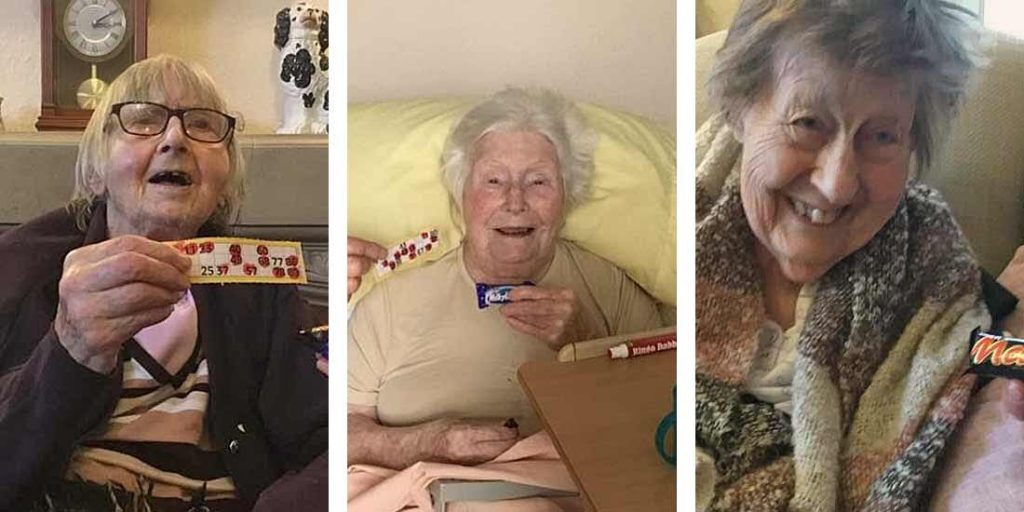 Johns Jolly – Update
Congratulation to John who continues his 5K 'Race for Life' challenge. Thank you to all those who have donated. Please do continue to support John by visiting his Cancer Research UK page to donate.
Well done John!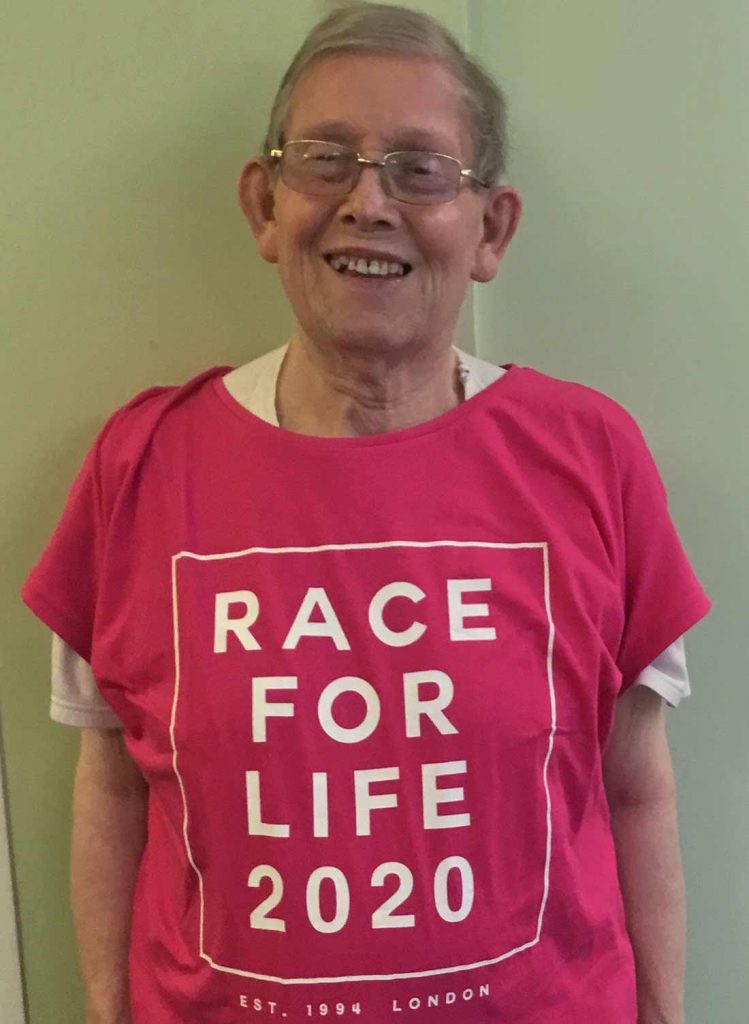 Take care and keep safe
I will continue to keep you updated weekly with what we've been up to and any new COVID-19 information and updates.
Take Care and keep safe.
Jeanette A'Court
Quality Manager